When did Thenow's start manufacturing wine cellar cooling units? And what are your advantages?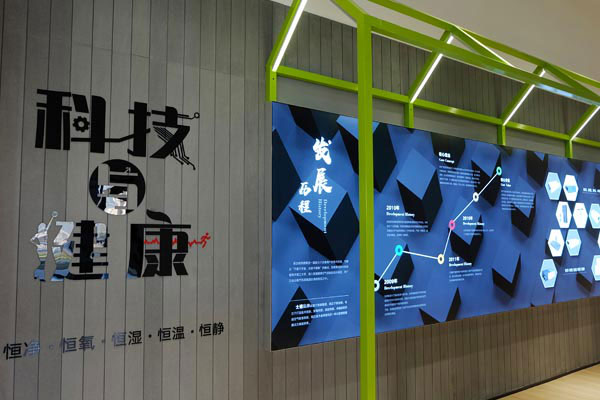 We started manufacturing cellar climate control system since 2014 and from year 2018 we began to develop the foreign market and in the end of same year, our first cooling units was exported to HK, after that to AUS, EU, SINGAPORE.
Our advantages:
Top 3 manufacturers in fresh air purification field in China;
53280m2 production base assure over 500,000pcs output,fast delivery;
Strong economic strength,product innovation and R&D capability(3 R&D departments with over 50 staffs);
Own authorized third-party testing labs by National Air Conditioning Research Institute.
Which humidification method does Thenow's product use?
All our units which with build-in humidifier adopt wet-film. Thenow using famous Sweden brand "Munters" wet-film, the advantage of this kind of film material is that it has no special requirements of the water quality, just running water is ok. It also does not produce white mist, has a long life and good water absorption,and also has a self-cleaning function, which can prevent mildew from breeding bacteria, soaking in water for a long time will not soak.
How about the control system, does your controller support Wifi and remote control?
This is Full-touch smart controller,it supports app and wifi, this means you can remotely control the temperature, moderation, and operating mode of your wine cellar,.
Of course, if the machine fails, it will send the alarm information to your phone in the first time.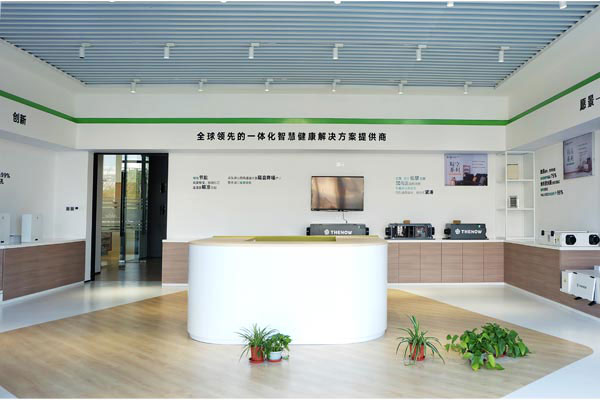 As you know, the machine will produce condensed water during operation, so how does it drain?
There are mainly three methods involved: gravity, water sealing and mechanical lifting.Some models of our units use positive pressure drainage.
What is positive pressure drainage?
The discharge of condensate on the positive pressure side of the fan outlet is called positive pressure drainage.
Advantages of positive pressure drainage:
Prevents the growth of bacteria
Always keep clean and dry
No need drain trap
Why mounting the cooling unit high in the room is better?
As the room cools down, the warm air will rise to the ceiling. Mounting the unit high in the room will create a consistently cool environment by capturing the warm air and replacing it with cool air. Mounting the unit low in the room will result in a temperature variation in the room due to the unit's inability to draw warm air down from the ceiling and cold air settling to the floor.
The importance of wine cellar air conditioning in wine cellar design
The first element to consider in wine cellar design is the temperature and humidity, and the main way to solve this problem is to use wine cellar air conditioning system, a constant temperature and humidity equipment used to control the temperature and humidity of the wine cellar, so what are the requirements for a good cellar air conditioning?
System design requirements:
Temperature: 12~16℃, control accuracy is not more than 1℃
Humidity: 60~70%, control accuracy is not more than 5%
Noise: indoor noise is lower than 46dB(A), outdoor noise is lower than 60dB(A)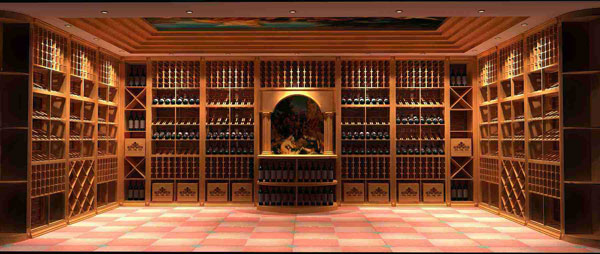 What types of products does Thenow have? And what size wine cabinet/cellar is suitable for?
There are two types of our products,one is self-contained system,another is split system, both are available with duct work. Our self-contained system come in two sizes, which are suitable for 1 to 10 cubic meters wine cellars or wine cabinets. And our split conditioning systems that are ideal for small- to mid-size wine rooms with no proper ventilation or space is not enough to install a self--contained type. These units are available in five configurations with capacities to 12.5kw.